Phoenix Pool Cleaning
Pool Cleaning Services We Offer
Full-Service Weekly Pool Cleaning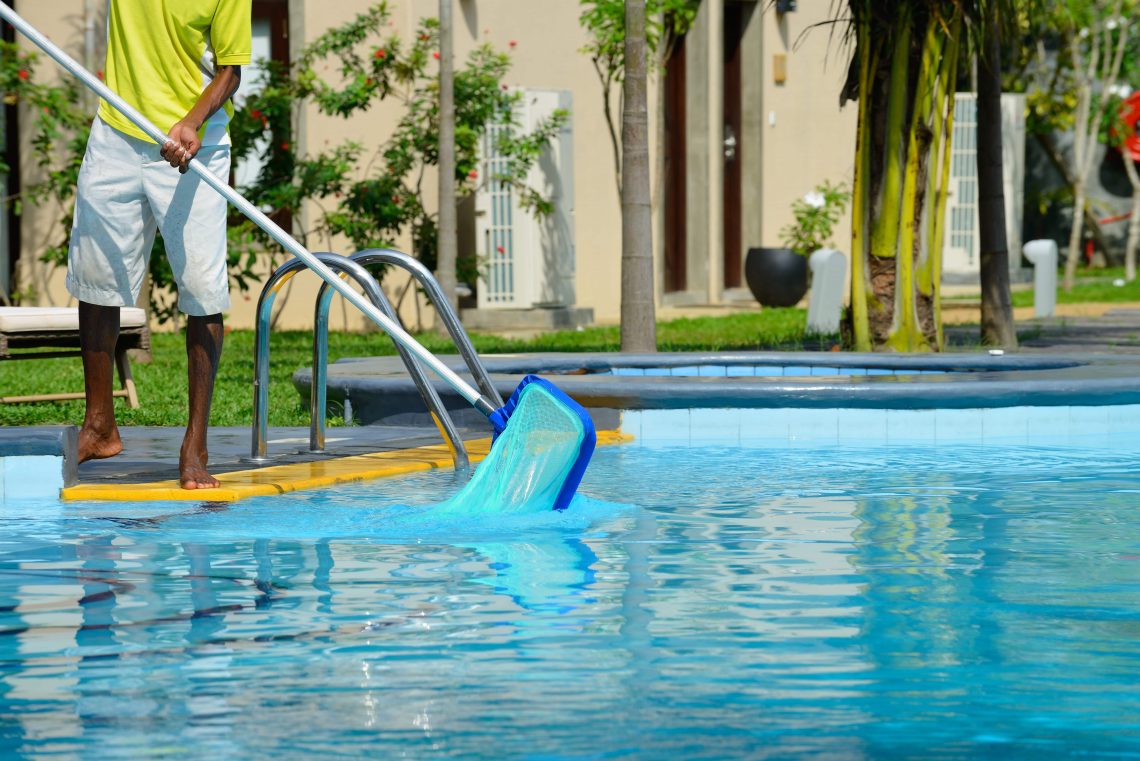 360 Pool Service offers full-service weekly pool cleaning that includes treating your pool with regular pool chemicals. We follow a 10-step cleaning process that includes:
Skimming the pool surface
Cleaning the pump basket
Cleaning the skimmer basket
Backwashing the filter
Testing pool chemical levels
Adjusting pool chemical levels
Inspecting pool equipment
Vacuuming the pool as needed
Brushing the walls and steps
Documenting test results
Chemical-Only Pool Service
Our chemical-only pool service offers once per week service which includes pool chemical testing and chemical balancing only.
Acid Wash or Chlorine Wash
If your pool walls are stained or discolored, we can help. Call for a free quote for an acid wash or chlorine wash. It is generally better to perform these pool cleaning washes in fall, winter, and early spring.
Green Pool Clean Up Service
We handle all conditions of a green pool, from algae that is just starting to grow, all the way to pools that are so green you can't even see the bottom. There is no pool clean up we can't handle. Call for a free quote on green pool cleaning 480-739-6651.
Pool Filter Cleaning
We will clean or replace your swimming pool filter. We clean and service DE filters, cartridge filters, and sand filters. Your cartridge filter should be cleaned every four to six months. Your DE filters should have a complete DE tear down and cleaning every six months to inspect the filter grids and remove packed on DE. We also change the sand in your sand filter (recommended every five years). Many pool problems are a result of not following these guidelines. Proper maintenance of your pool filter is very important. Call for a free quote for pool filter cleaning.
Total Dissolved Solids
We also provide testing for the level of your pool's total dissolved solids (TDS). What is TDS? When the total dissolved solids in your pool are too high, your water can no longer absorb and use any more chlorine, rendering your pool chemicals useless against bacteria and algae. The only solution to a high level of TDS is to drain your pool water and refill your pool and balance your pool chemicals.
Additional Pool Cleaning Services
In addition to the above pool care services, we are happy to provide the following:
Salt Cell Cleaning
One Time Pool Clean Up
Pool Conditioner Treatment
Pool Tile Cleaning and Calcium Removal
Pool Draining Service